4X Press Coverage
People are talking about XXXX Audio Systems! Browse through some popular sound industry magazines and websites and see what people are saying...
4X Audio featured in JBL News for MontBleu Resort Casino Install
4X Audio worked with MontBlue Resort Casino to install a state-of-the-art HARMAN networked audio system for them - read the article here.

Check out 4X Audio in the March 2012 issue of Pro Sound News:
FOH engineer for the Beach Boys, Mark Newman, talks about 4X Audio providing sound reinforcement at a Thunder Valley Casino concert: "One of the best shows we've done with a regional in years, sound-wise, was in a casino parking lot. There were 5,000 people there, and it was XXXX (pronounced Four-X) Audio Systems in Sacramento, California. The PA sounded phenomenal - it was VerTecs just tuned properly; I did minimal EQ. When I got my hands on the board, it was a dream to mix on."
Read more from "The Beach Boys Endless Tour" on Pro Sound News Live Sound Showcase, March 2012 - XXXX Audio Systems appears on page 2
XXXX AUDIO is now a finalist for the National Hometown Hero Sound Company. Please cast your vote in the 2011 Parnelli Awards for this and other categories at www.parnelliawards.com
"XXXX AUDIO SYSTEMS Hits the Tour Circuit" in FOH Magazine, November 2008
"Doug Pumphrey, sound integrator for XXXX Audio Systems, said, 'we constantly rely on the [CROWN] MA 12000i amps because they are built for tour sound applications.'..." click to read the full article (jpeg) or download the PDF
From "Making It Happen" in July 2003 FOH Magazine!
"Wango Tango, which featured 17 acts ranging from KISS to Nelly, Santana to Jennifer Love Hewitt, took place in May at the expansive Rose Bowl in Pasadena, Calif. The venue's sheer size contributed to the teaming up of Sacramento-based XXXX Audio and Orange County-based Flag Systems…"
"Caesars Tahoe Installs BSS Soundweb" in MIX Magazine, April 2003
"XXXX Audio Systems, a live sound reinforcement provider and systems integration firm located in Sacramento, Calif., provided the design and installation of the new setup, which is based around BSS Audio's Soundweb product range." click to read full article or click to download the PDF
"BSS Soundweb a Sure Bet for Caesars Tahoe," in InfoComm Magazine, March 2003
VERTEC
"The VERTEC system is so clean and distortion-free, it can develop a higher SPL than you realize. No problem getting enough level. We have a great deal of headroom here; and we need to have plenty of level for this show!"
Horace Ward,
FOH Soundmixer for Prince's "Hit and Run Tour", regarding XXXX Audio Systems' VerTec rig at Sacramento Memorial Auditorium May 6, 2001.
From the JBL VerTec Website , Pro User Comments
Sound-Wise
"The venue worked well Saturday. The music was loud, but clear, both in the reserved seats and the grassy lawns…"
Regarding June 10 Stone Temple Pilots rock concert at the new Sacramento Valley Amphitheatre.
Sunday, June 11, 2000 Sacramento Bee "Yuba Eagerly Faces the Music" by Gary Delsohn & Chris Macias
JBL HLA System for California State Fair
"The XXXX guys have been real smooth to work with and everything's there, this rig looks and sounds clean, they are definitely on top of it."
Mike Brown, touring sound mixer for Earth Wind & Fire, speaks about the group's concert at the California State Fair on August 22, 1999
From the JBL HLA website, "Sacramento's XXXX Audio Fields New JBL HLA System for California State Fair"
Tre Project in Comstock's Magazine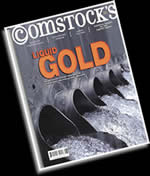 Read What Tre Project in Comstock's Magazine has to say about us in August 2008 – Click Here
Email Us Today!
Request more information about us or our services with the form below.
Need Assistance?
If you need immediate assistance you may give us a call directly.
Office: (916) 443-3535
Toll Free: (888) 492-8346
Email:
inquiries@4xaudio.com